Original recipe versions of popular sweets from around the globe!
Mix & match to travel the world!
Made to Order
Retail & Wholesale!
Available for local delivery or pick-up and now also for shipping throughout the U.S.!
(click the Order button in the menu to start your order now or click Contact Us!)
Sweet Détente® – the easing of tensions and relations between nations through dessert!
We create elegant, individually-sized, organic international desserts. Our ever-expanding, artisanal collection brings the people of the world together through one of their national treasures – their regional sweets. Our aim is to unite and there's no better way than through dessert!
Sweet Détente® pleases the eyes and the palate with unique and hard-to-find sweets from around the globe. These are all original recipes created by Sweet Détente® using only the finest quality organic and natural ingredients. Each dessert is made in a smaller portion size so you can have your cake and eat it too… without the guilt. We are also globally conscious, eco-friendly and support local wherever possible.
Visit us on Alignable.
Announcements and News:

Sweet Détente was extremely proud and honored to be a spotlighted chef/vendor at the Chef Tasting Event at the Lake Oconee Food & Wine Festival at the Reynolds Lake Oconee Ritz-Carlton in Greensboro, GA in 2022!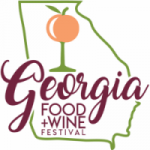 Sweet Détente was very excited to be a Spotlighted Chef at the inaugural Georgia Food + Wine Festival in Marietta, GA in 2022!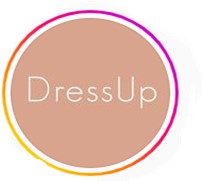 Sweet Détente is pairing up with Dress Up Woodstock to offer our international desserts for purchase while you shop the latest styles and trends in fashion!
Date: Saturday, August 6, 2022
Time: 12:30-3:30 p.m.
Place: Dress Up Woodstock – 425 Chambers Street, Woodstock, GA 20188

Sweet Détente is proud to be a member of the Cherokee County Chamber of Commerce. We are excited to be participating as a small business vendor at the 2022 SchmoozaPalooza event at the Taste of Cherokee. Come on by for a FREE dessert sample and to say hello! The event is FREE to the public! (Did someone say FREE? Yes, it was us, we said FREE!)
Date: Thursday, August 11, 2022
Time: 4:00-7:00 p.m.
Place: Woodstock City Church – 150 Ridgewalk Parkway, Woodstock, GA 30188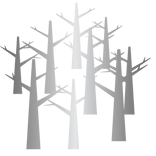 8/20/22 – Sweet Détente is very excited to announce that we are now a preferred dessert catering vendor at Timbers on Etowah, a wedding and event venue located at The Mill on Etowah at 225 Reformation Parkway – Suite 202, Canton, GA 30114! Located on the 2nd floor, this hidden gem is a fabulous space that you can rent for weddings, corporate events, meetings and more! Contact Debra Webster at: 470-632-6003 or via email at info@timbersonetowah.com (timbersonetowah.com).
Find us at a local Farmer's Market*
Woodstock Farmer's Market – Woodstock, GA (every Saturday from 8:30 am – 12 pm)
*Now accepting pre-orders for pickup at these markets!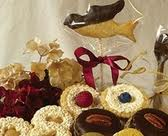 Desserts from around the world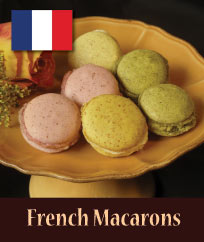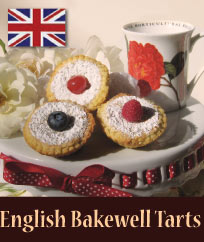 Made to Order for
Retail and Wholesale
TESTIMONIALS
"If you are going to eat something sweet, I always say make it worth the calories! I promise you that Robin Schwartz' desserts are definitely just that! I have tasted her desserts and they are out of this world delicious!!" - Deborah O'Halloran Bigda
"We all agree....another FABULOUS dessert!!.....I think you hit the flavours spot on!!" - Mandy Hedrick - Real Estate Agent (commenting on our Key Lime Pie French Macaron)
"I was here and her treats were out of this world good!" - Rebekah Gibson - SchmoozaPalooza attendee
"Introducing the newest member of our preferred vendor list, Sweet Détente! It took great restraint to only take a small taste of each of these delectable treats but that's all it took to fall in love!" - Debra Webster - Timbers on Etowah-Venue Manager
"These are amazing! Even cold! I couldn't resist! Sooooo good!!!!" - Elizabeth Gerdes - Woodstock Resident
"These desserts are like a party of flavors in my mouth!" - Reynolds Lake Oconee Resident
"Oh my God! These are amazing...and they're organic?!" - Sous Chef - Reynolds Lake Oconee Ritz-Carlton
"Would you ever consider shipping? Your macarons are the best I've ever had!" - Elizabeth Curren - Irvine, CA
"My tastebuds are in heaven. Each was absolute perfection!!!" - Dawn Compton-Ornaments By Dawn
"Sweet Detente hits the nail on the head!! These desserts are out of this world!...The attention to the delicate flavors are perfection. An Australian myself, I can tell you that the Lamingtons are a taste of home, and are truly delicious. You will not be disappointed! Delicious desserts and beautifully packaged, you have found your new favorite dessert shop!" - Mandy Hedrick - Real Estate Agent