Organic International Desserts.
Globally conscious and eco-friendly.
Serving the Woodstock, GA area and surrounding communities.
Sweet Détente® – the easing of tensions/relations between nations through dessert!
We create elegant, individually-sized, organic international desserts. Our ever-expanding, artisanal collection brings the people of the world together through one of their national treasures – their regional sweets. Our aim is to unite and there's no better way than through dessert!
Sweet Détente® pleases the eyes and the palate with unique and hard-to-find sweets from around the globe. These are all original recipes created by Sweet Détente® using only the finest quality organic and natural ingredients. Each dessert is made in a smaller portion size so you can have your cake and eat it too… without the guilt.
Current Menu Collection: Argentinean Alfajores, Australian Lamingtons, Chinese Mooncakes, English Bakewell Tarts, French Macaron, French Sable, Italian Panforte, Lebanese Ma'amoul, Russian Kartoshka
Visit us on Alignable.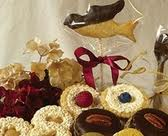 Desserts from around the world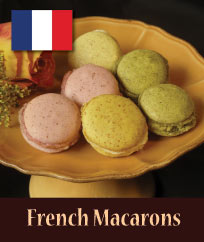 Small Batches for
Local Delivery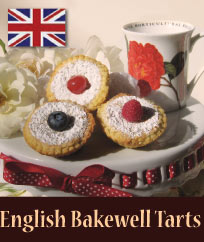 Made to Order for
Retail and Wholesale